Gain Market Insights and Improve Operational Execution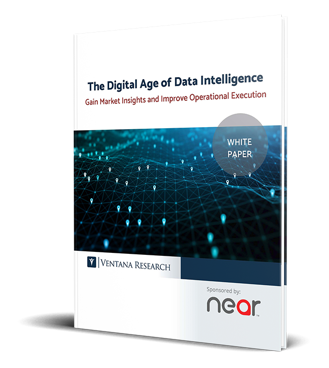 The age of data is here, and the value of all that data to organizations continues to increase. Data intelligence has become integral to an organization's ability to grow and thrive especially when it comes to understanding and reaching the right consumer. But changing privacy regulations, lack of access to comprehensive datasets and more, may limit organizations' ability to market to and engage with the right consumer.

Read this whitepaper from Ventana Research for an overview on data intelligence, how it can be used to innovate and optimize business processes on a continuous basis, and five steps an organization can take to advance data intelligence capabilities for its teams.